Others - Security & Privacy Programs from 101 to 146 listed after downloads number (from 146)

Order programs after downloads or name or date (currently are listed after popularity)


101) Deskman Pro 5.5
A versatile desktop security tool for home users and computer administrators alike. Administrators require an effective tool to stop users from messing up the desktop, or to apply special security measures on a system-wide, or per-user basis.

---
102) Outlook Recovery 2005
Outlook Recovery is a password recovery tool (password cracker) for MS Outlook. It recovers lost passwords to Outlook personal folders (.PST files). Any password could be recovered instantly. All Outlook versions are supported.

---
103) PasswordNow Outlook Recovery Tool 3.0
Online Password Recovery Service at PasswordNow.com lets you recover any password-protected Outlook file instantly. Successful recovery is guaranteed, regardless of the password length. Just select the file and get the password to unlock it!

---
104) Stealth Folder Hider 9.0
Stealth Folder comes with a Folder Hider, Clear Tracks utility and File Eradicator.With Stealth Folder, folders and files can't be deleted, viewed, modified, or run.Stealth Folder Hider can be run in Normal Mode or in Stealth Mode.In stealth mode.

---

105) Anti Hacker 1.0
Protect your computer against hackers with Anti Hacker, a powerful hacker and rootkit detector. Find dangerous threats hiding in your computer such as rootkits, key loggers, trojans, worms, and spyware.

---
106) PasswortGenerator 1
To Create fast and Easy Passwords/-Lists

---
107) Privacy Law and HIPAA Compliance Folder Hider 1.0.0
A quick and easy way to protect sensitive information on your computer and comply with Privacy Laws and HIPAA. The Privacy Law & HIPAA Compliance Folder Hider software will hide your sensitive files so that they can't be seen or accessed.

---

108) ICQ Password 1.0.292
ICQ Password is a password recovery tool for ICQ. In a few clicks the program will display passwords for all ICQ users on the PC it was launched. No professional knowledge or experience is required.

---
109) ExeIcon.com Exe Password 1.90
Exe password lock exe file to protect it from non-authorized execution or copy. It supports all PE format exe-files. Custom the password-box notice; Identify the computer intellectually.Show the password in special time. [ exeicon.com ]

---
110) WTF 1.0
WTF (What's This File) is a simple method of checking what's running on your machine researching any Task found, and then ending the Task if required. Best of all, unlike many tools in it's class, you don't need to study a large manual to use it.

---
111) KGB Employee Monitor 4.21
Monitor employees or remote computers in real time with a centralized, computer-based surveillance system. Whether you are a manager or a system administrator, KGB Employee Monitor makes it easy to monitor multiple workstations from a single PC.

---
112) CYAN Secure Web 1.2.1
Cyan Secure Web Proxy Server is a carrier grade, high performance filtering proxy server for Linux. It includes scalable (user/group/host) Web filter and virus scan utilities for blocking malicious applications at the gateway.

---
113) USB CopyNotify! 1.2
USB CopyNotify! is a software utility that notifies you when a USB Stick is being used on any of the PCs on the network. This security utility alerts you and hence prevents the unauthorized copying of your confidential data on USB sticks/drives.

---
114) Cerberus Security Guard 1.7
Cerberus Security Guard manages your Windows security and privacy settings in a professional way by offering a central console to observe and make security related adjustments.

---
115) ActMon STARR Computer and Internet Monitoring *PRO Edition* 3.27a
All-round, Computer and Internet Monitoring software tool. It allows companies and individuals to track the use of PCs easily and invisibly. It logs screenshots, keystrokes, BOTH sides of a CHAT conversation. With Network (LAN) and email support.

---
116) Quickbooks File Repair 2.0 2.0
Quickbooks Corrupt or Damaged File Repair/Recovery

---
117) COM+ Manager 1.14.040909
With COM+ Manager, administrators now have the ability to see and manage all of the identity information on all of their components/systems in a single view. They can see the places an identity is used on all systems and then change it in a view.

---
118) TopSecret NxG 3.03
Keep your private data in your virtual safe and protect your files. Topsecret is a data protecting application, ciphering resources and applications in order to make the data unreadable for other users on the same computer. No password, no acces.

---
119) Key Logger Spy
Utility to secretly log/spy user activities. If you want to know what your employee, spouse, child, etc.

---
120) Server-To-Server Password Synchronizer 4.30.041022
Server-to-Server Password Synchronizer keeps a group of accounts/passwords in sync between any mixture of Windows NT, Windows 2000, Windows XP and Server 2003 as well IBM OS/2, LAN Server.

---
121) Password Guru 1.0
PasswordsGuru is a powerful and convenient passwords generator. Nowadays, it is essentially important for passwords to be exceptionally secure. And it is not that easy to create a secure password.

---
122) fSekrit 1.0
fSekrit allows you to read and edit encrypted notes using self-contained tiny program files; completely portable - run from usb thumbdrives, etc. no need to install anything.

---
123) Next MAC Mask 1.4.1
MACMask is a powerful, yet an easy-to-use utility tool that changes (or masks) a MAC Address of network adapter for Windows NT, 2000, XP, and Server 2003 systems.

---
124) AdsenseTray 1.1
Your Free Adsense stats at a glance in your desktop - your system tray 24/7 without having to log in. Built into one small and easy to use software.

---
125) QuickOne Backup Professional 1.3.35
A powerful and easy-to-use tool, Easy backs up and protects the files and data you care about such as files, folders, documents, emails, photos, address book, and settings

---
126) RecentCleaner 1.2
RecentCleaner is a personal privacy tool designed to clear recent files lists of various programs. It supports Word, Excel, PowerPoint, Front Page, Windows Recent, WinZip, WinRar.

---
127) eScan Web & Mail Filter for Windows 9.0.722.1
eScan Web and Mail Filter for Windows offers a combination of features Control access to Websites, Controls offensive e-mail, Advanced Content Matching Options, monitor & controls Browser actions, effective Anti Spyware, Pop Up Ad Filter

---
128) TextAloud MP3 2.0 2.0
Converts any text into spoken words. Reads Text, Email, Web Pages, and documents using your choice of voices. Unique Text to MP3 conversion saves your daily reading to MP3 files for download to your portable player. Optional premium voices.

---
129) Password strength analyser and generator 0.9
The Password Strength Analyser and Generator is one application combining two tools - the analyser (shows the "strength" of your pass phrase regarding some rules) and the generator (generates a "strong" pass phrase regarding the same rules)

---
130) FolderHideKing 3.0
FolderhideKing Can hide your folders quickly! You must have the folders of yourself!You must have the folders which you don't hope other people find them! FolderHideKing is your best choice!

---
131) Intensive Care Utilities 4.20.040827
Intensive Care Utilities is a powerful toolkit for server and domain disaster recovery and back-up that also serves as a rapid cross-platform migration tool .

---
132) Spherical Panorama Virtual Tour Builder v 4.0
SP_VTB intended for creation of multimedia presentations with spherical and cylindrical panoramas, hot spots, map, compas, video, objects, sound accompaniment (foreground Wave speech audio and background music, format MP3, MIDI), flash Mx animation,

---
133) Advanced Personal Firewall 1.0.0.3
The Advanced Personal Firewall interface provides one-stop access to the security features that keep your computer safe.Prevents Hackers and Adware Communications. Stops viruses and worms, and protects against emerging viruses before they attack.

---

134) 001Micron Outlook PST Password Recovery 4.8.3.1
Microsoft office outlook and outlook express password recovery software to retrieves hidden asterisk password character of outlook and outlook express. Utility can show password's dots characters of multiple account users on outlook.

---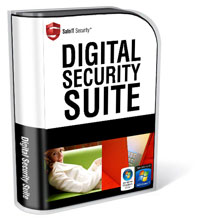 135) Digital Security Suite 2007
Digital Security Suite helps you protect the files on your computer. You can for example encrypt individual files for storage or secure mail attachements. You can also permanently remove (shred) files, folders and other information.

---
136) E-mail Shredder for Outlook 1.0
SafeIT E-mail Shredder for Outlook is an application for permanently removing (shredding) old and deleted e-mails from your Outlook Personal Storage (.pst) file. Selected e-mails will be shredded along with all the unused space of your PST file.

---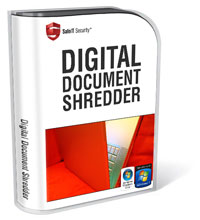 137) Digital Document Shredder 2007
Digital Document Shredder is an product for permanently removing (shred) files and folders from your computer. The Vista certified and awarded application allows you to completely remove selected information on your hard drive and other memories.

---
138) Digital Media Shredder 2007
Digital Media Shredder helps you to shred sensitive information on various storage media. Available both for Flash-type and Magnetic-type of media.

---
139) Maui Security Scanner 2.51.10
Using Maui Security Scanner, web-site admins and IT-professionals can see whether their web site(s) are hackable or vulnerable to attacks. Identifying vulnerabilities such as SQL Injection and Cross-Site Scripting (XSS).

---
140) QS Flash Magic Menu Builder Software 1.0
Build menus in under 3 minutes!-Editing software included!-Full Customization

---
141) SecondLife Backup Professional 1.3.35
A powerful and easy-to-use tool, Easy backs up and protects the files and data you care about such as files, folders, documents, emails, photos, address book, and settings

---
142) Password Generator Software 2.3
Password Generator is a software program designed to generate passwords of any length, which are very difficult to crack due to a random combination of lower, upper-case letters and numbers. Password Generator is very easy-to-use.

---
143) OpenOffice Calc Password Recovery 1.0.0
Calc Password Recovery will enable you to recover lost passwords and remove protection from spreadsheets created in OpenOffice Calc. The program supports all types of spreadsheets, recovers all types of passwords and removes all types of protection.

---
144) Endpoint Security Console 2.0
Privacyware's Endpoint Security Console (ESC) enables system administrators to install, monitor, and configure Privacyware endpoint defense applications (i.e. Privatefirewall) on any Windows workstation, laptop or host within a server domain.

---

145) Mail Password 4.0.282
Mail Password is a universal password recovery tool for POP3 email accounts. It recovers all POP3 email logins stored on your computer by your email software. Mail Password supports ALL email programs, including Outlook, Eudora, The Bat! and more.

---
146) Mobile Inspector Software 2.0.1.5
Mobile phone investigation software is available with full source code that can be helpful for developers who are working on Visual C++, MFC, VB, Embedded C++ and various mobile technologies like AT+CPBR, AT+CPBS, AT+CBS, AT+CSQ, AT+CIMI, AT+CGSN etc

---


Browse Pages: |< << [1] [2] 3 >|