Browsers - Internet Programs from 51 to 100 listed after downloads number (from 450)

Order programs after downloads or name or date (currently are listed after popularity)


51) Privacy Solution 1.0
Privacy solution includes file and folder lock, history eraser and popup killer and ip spam stopper.

---
52) Simpliciti Family Browser 1.02
Simpliciti browser provides security and safety for your children using the internet. It includes popup control, child lockdown to only the sites you allow as well as being able to set usage time limits. Also includes features for the entire family.

---

53) WinWAP Smartphone Browser Emulator 1.2
WinWAP Smartphone Browser Emulator let's you use WAP services on your Windows PC. The browser is a mobile Internet browser that emulates the way you would use the mobile Internet services on built-in browser of a smartphone.

---
54) Freeware Browser 4.0
Freeware Browser is a freeware themed web browser that delivers easy navigation to freeware and software related websites.

---
55) SliceTheWeb 1.6.42
To organize and keep in order all the web pages you`ve downloaded, we recommend you use SliceTheWeb. This innovative software solution lets you arrange and store both whole web pages and their fragments in very comfortable way.

---
56) Crawler Toolbar 4.1
Enhance your Internet experience and your computer's desktop environment with the easy-to-use, feature-packed, free Crawler Toolbar. Includes search box, popup blocker, weather info, games, IE skins, ecards, MP3 player, 3,000+ screensavers!

---
57) Top Browser 1.7.0
Top Browser is a multi-lingual web browser allowing the user to use minimal system resources, whilst opening as many windows as they need to. It is free for use within business and home environments!

---

58) 32bit Web Browser 9.86.01
32bit Web Browser is easy to use is very fast. This web browser makes browsing the web fun and profitable. It takes up little hard drive space and loads fast too. It has features not found in other web browsers, such as Smart Bookmarks.

---
59) FavSearch 1.5
Quickly searches through descriptions and URLs in your Internet Explorer Favorites menu for specified text and returns a clickable list of results. Adds a new button to the I.E. toolbar for easy access to the program whenever it is needed.

---
60) Kaina Digger 1.0
Web browser with accelerator combines with networking tools, proxy settings, connection booster and memory optimizer.

---
61) LogoFix 1.1
LogoFix lets you easily change the image used in the Microsoft Internet Explorer toolbar to any image you want. You can choose from nearly 5,000 images that come with LogoFix or use one of your own. LogoFix is a great branding tool!

---
62) Hotbid auction marketing analyst 4.0.6
The eBay search engine for sellers. Choose featured auction or a category number. Or you could choose to search by keywords in completed or running auctions. Sit back and let Hotbid tell you what customers are buying.

---
63) Ebay Auction Master 1.5
Ebay Auction Master Web Browser provides easy and quick access to all your online auctions and eBay resources in this tabbed browser. Comes repelete with eBay helper tools for best results.

---
64) iTube! 1.2
iTube.

---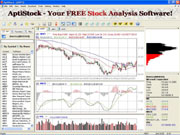 65) AptiStock 1.03
AptiStock is the FREE stock market analysis software developed for every level of trader.

---
66) SkyWander WebBrowser 4.23
SkyWander webbrowser is a powerful mult window browser "popup killer,"auto fill form", "strong collector"(link images,scripts,source code,links,text), " group","search engine(like google)" ,power skins and many other useful functions. ...

---
67) SurfGem 3.1
Powerful URLs bookmark manager with a fully featured multi-tabbed browser. Not dependent on any web browser to store URL bookmarks. It's an independent application that you can use with almost any web browser side by side.

---
68) Auction Explorer for eBay 1.1.10
Auction Explorer is the first and only Internet Explorer Add-on for eBay. Now you have access to the advanced eBay search features right from within Internet Explorer. Easily save and navigate searches on your terms.

---
69) Whistone for IE 1.60
Whistone is a useful plug-in for Microsoft Internet Explorer. With its imaginational features, we just got a nicer browser without changing any habit of surfing.

---
70) 550 Access Browser 3.0.18
550 Access Browser - fast and free! Open several Websites in one task window to avoid clutter. Erase cookies, history, passwords etc. with a single command. Open groups of Web sites you often view with just one click. Eliminate pop-ups and ads.

---
71) Oleco::NetLCR 3.00.315
Oleco is a Least Cost Router for Dial-Up Internet Connections within Germany. Contains all German Access-Providers that don´t need registration for Usage.

---
72) Dolce Music Flash Cards 2.0
Get a head start or improve skills in reading music notation with Dolce Music Flash Cards.

---
73) WebSlower 2.0.2
WebSlower allows you to test local (or remote) website simulating different speed connections. It's very useful to test Flash preloads and audio/video streaming and performances. It allows also analyzing request and response headers and executing custom HTTP requests.

---
74) Web2Pic 1.0
Web2Pic is a simple tool to help you save web page to a picture.It's freeware,you can use and distribute freely.

---
75) Tree MDI 3.65
Tree MDI uses GRML, CSV and delimited files and web pages. It reads, displays, edits, and saves in each format. A tree control displays columns and results. Use (hyper-)links, multiple browser windows, form input controls, and navigation history.

---
76) Web Magician 3.0
Web Magician is a must have for those who love surfing the web, but hate the annoying popup windows that appear when you open and close certain sites.

---
77) SpellExpress - Instant Spell-Check, Thesaurus & Dictionary 2.7.0.505
SpellExpress brings the power of a 100,000-word spellchecker, 120,000-word thesaurus, and 138,000-word dictionary right to your desktop.

---
78) IE Assistant 2.33
IE Assistant allow you Save web as image, Save Flash and other files to local disk, with one click sweep extended menu/toolbar of IE easily , It adds a new toolbar and many useful features to Internet Explorer.

---
79) QuadraSite 4.0d
QuadraSite offers a genuine alternative to tabbed multi-browsing, by having four browser panes contained in one program window. Everything is thought of four times over.

---
80) Square1 Web Browser 1.2
Perfect for the technophobe that just doesn't want all those menus and buttons, excellent for children too, or if you just want a quick and simple emergency browser. Get back to Square1...... Unaffected by browser hijackers and toolbars.

---
81) SpamEater Pro 4.0.2
Since 1997, SpamEater Pro has been a leader in the spam fighting tools category. With the NEW SpamEater Pro 4.0, it even more powerful and easier to use with it's XP style interface. With SpamEater Pro you can fight spam easily and effectively.

---
82) WindowSurfer 1.6.3
WindowSurfer is a complete web browsing application with a true 'Automatic Login' feature. It enables you to set your selected web-pages to load automatically on start-up, navigate to the login pages and then fill in your usernames and passwords.

---
83) Web Monitor 1.01
An automatically monitoring system for web pages. Users can select an area in web page to monitor and customize the conditions to notify users the changes by playing sound, sending email and SMS or running other application.

---
84) NewsPiper 3.3.15
NewsPiper is a RSS/Atom/Web news reader and news/stock ticker in one environment. It shows news in usual 3-panes newsreader interface (channels, headlines, news details) and in a news ticker bar (News Bar). Additionally it can pronounce news.

---
85) IE Count Text 1.0
Adds new Count Text context menu item to Internet Explorer. Right click inside of any form field on any page loaded in IE and click the new menu item. The amount of lines, words, and characters in that field is then quickly counted and displayed.

---
86) Master the Facts Multiplication 3.2.2
Master the Facts Multiplication is a no-nonsense drill and practice program to aide students in learning multiplication facts.

---
87) Avant Browser 10.2.038
Avant Browser is a fast stable multi-window browser with Rss Reader, Popup Stopper, Cleaner and Yahoo/Google Search. Avant Browser allows user to browse multiple Web sites simultaneously and block all unwanted pop-up pages and Flash ads.

---
88) WebSpeedReader 8.9.129
Fastest Web Browser! 50+ Search Engines! Schedule Pages! No Popups! Bookmark manager. RSS, OPML Reader. Link Checker. Highlighter. Notes. References. ALL UPGRADES FREE! Filter History, Favorites to quickly find any item. Many More Features!

---
89) IE New Window Maximizer 2.3
This program will automatically maximize new Internet Explorer and Outlook Express windows. It´s also possible to open new IE windows and automatically have them sent to the background. Close popups.

---
90) Free Fariy Blog 1.0
Easily create your personal blog for free. http://fairyblog.com

---
91) All Job Center Resume Broadcaster 1.1
Retrieves job listing from major job sites to local, broadcast resume to multiple positions, automatically compose cover letter according to job description, automatically dispatch job to specific folder, and automatically highlight keywords.

---
92) Auto Web Browser 1.4
A tool for automating Internet surfing. Combines web crawler functionality with advanced keywords text search, logical analysis of the document layout and offline browsing. Free software.

---
93) Bar Graph MDI 3.65
Bar Graph MDI is a GRML, CSV, and text delimited file and web browser. It displays files and web pages using 6 graphs. There are bar, pie, stacked bar, 3D bar, 3D pie, and 3D stacked bar graphs. Each has a legend, color-coding, and dimension labels.

---
94) Windows midi/wav MCI Player 1.0
This is a Windows MCI Player for listening to .midi or .wav files. The application was built for windows using ActiveX controls. For more information, please visit http://activex.moonvalley.com

---
95) Popup Bullet 3.0
Popup Bullet 3.0 automatically updates itself with a list of popup ads to block. Also, uses 13 different ways of killing popup ads so it gets nearly every popup ad. Provides customizable lists where you can block popups by domain, url, or title.

---
96) 4IE iMacros Web Macro Recorder 5.10
iMacros relieves the repetition of checking on the same sites every day, remembering passwords and filling out web forms or web scraping. Web professional can use the software for functional testing and regression web testing of web applications.

---
97) FineBrowser Free 3.2.37
Open multiple web pages in a single browser window. Block annoying pop-ups. Saves web pages into groups and open them with a single click. Hint window for visited pages contains comments, screenshots and more. Web pages translating and voicing…

---
98) NASCAR Forums 1.0
Nascar forums is a special web browser for nascar fans. It has news, points standings, forums, chat, and other nascar related information.

---
99) Web Scraper Lite 5.0.0
Eliminate cut and paste! Web spider / web crawler using web data extraction / screen scraping technology. Use the web extract for web data mining of contact lists, product catalogs, govt. databases, real estate listings. Our easiest product yet!

---
100) HotBlox Toolbar 0.4
Search from anywhere on the web! Pop-Up blocker, weather, movies, google, alltheweb, groups, find my IP address, page rank, and more! 100% Freeware! No SPYWARE!

---


Browse Pages: |< << [1] 2 [3] [4] [5] [6] >> >|