Active X - Software Development Programs from 151 to 200 listed after downloads number (from 621)

Order programs after downloads or name or date (currently are listed after popularity)


151) RSP Media OCX 1.5.0
ActiveX OCX to play multi-media files

---
152) activeXdialog 1.1.0
Display dialogs, forms and more, including Flash animations, right from your scripts with minimum coding. Easily create scripts to display high impact informations windows and fully interactive dialogs with with our script assistant.

---
153) Eym Barcode Reader OCX 2.2
Free demonstration of the EymBarcodeReader SDK, an ActiveX control that performs all necessary image processing and decoding stages to locate and read a variety of standard 1D barcodes from image data.

---
154) FlowChartX control 4.0.1
FlowChartX is an ActiveX control that helps you create and present workflow, flowchart and process diagrams, database entity-relationship diagrams, organizational, hierarchy and relationship charts, network schemes, graphs and trees.

---
155) SocketTools Secure Enterprise Edition 4.0
SocketTools Secure Enterprise Edition is the all-in-one choice for rapid application development with ActiveX visual/secure visual controls plus the power and flexibility of DLLs/secure DLLs for developing core application systems.

---
156) Neodeck Tool Tip Control 1.0
The free Neodeck Software Tool Tip control looks like the XP tool tip and allows you to display interactive help to your users. You can program the control to do whatever you want, from databound lists inside of it to appering anywhere on your form.

---
157) ASP/UnixCrypt 1.0
ASP/UnixCrypt is a server side COM component that allows web developers to encrypt the password. It works exactly as crypt(key, salt) Unix command (one-way encryption algorithm). It is based on the Data Encryption Standard algorythm.

---
158) RSP Encrypt OCX 3.2.0b 3.2.0
ActiveX OCX to encrypt files with a very fast implementation of AES and RC4

---
159) WinAARE DLL 1.0
Direct recording of streaming audio. Solves the problem related to stream recording. WinAARE allows you to also view a file length by time and kilobytes which is handy if you're dealing with limited hard-drive space.

---
160) WOW ActiveX Control 1.6.5
The Web On Windows (WOW) control is an ActiveX control that hosts the Microsoft webbrowser control. WOW enhances the webbrowser control in several important ways that are essential for effective webbrowser control programming.

---
161) Subclassing ActiveX 1.0
Enables the subclassing of window forms, that means the interception and execution of their messages. The system administered messages can be supplemented or substituted.

---
162) VLPropertyList 2.0
Visualize and edit multi-level categorized properties with VLPropertyList control. It provides a compact, intuitive visual interface for a variety of data types. Display properties of COM object or browse ADO recordset with a single line of code.

---
163) wodSSHTunnel 1.5.3.0
wodSSHTunnel component is server-type component that will add secure tunneling (based on SSH protocol) capabilities to your application. Based on your rules and definitions, it will accept local connections, encrypt it and forward to SSH server

---
164) Cut 1D X 3.0
Cut 1D X is an Automation Component used for obtaining optimal cutting designs of one dimensional pieces which may have angles at their extremities. Cut 1D X can be used for cutting linear pieces such as bars, pipes, tubes, steel bars, etc.

---

165) ActiveX Easy Compression Library 1.00
This easy-to-use toolkit includes both fast and high-ratio compression (better than ZIP) with strong encryption. It has everything you need to compress and encrypt files, memory buffers and strings.

---
166) VideoOCX 1.71
VideoOCX allows easy integration of live video display and capture into your applications. It supports VFW video devices (USB cameras or framegrabber) or AVI sequences as image sources and can save to disk.

---
167) DynaPlot 3.0
DynaPlot is a real-time ActiveX chart control for technical applications. It features dynamic scaling of chart elements with control size, tolerance masks, built-in tools like cursors, markers, scroll, pan, zoom...

---
168) OEAPI 2.2.5
Outlook Express API is a ActiveX object designed to customize the Outlook Express. With it, you can add toolbars, menu items, handle events and get folder and messages information from any high-level language such as VB or Delphi.

---
169) PDF Maker 2.0
ActiveX DLL for Visual Basic to automatically create Adobe Acrobat PDF files from Excel worksheets and Word documents.

---
170) Avalio Task Scheduler 2.1
Avalio Task Scheduler gives you ability to manage required tasks according to schedule. The component can be used to create reports, update site content, call ASP pages at particular time, check if web-server is functioning or IIS requires restart.

---
171) Javascript Outline Builder 1.0
Javascript Outline Builder is a powerful Javascript-producing design tool for creating tree menu system on Web pages.

---
172) Barcode ActiveX 3.0
MW6BarCode ActiveX supports >20 symbologies

---
173) DllRegSvr 1.1
This is a simple tool for registering ActiveX dll and ocx controls. It uses a Windows interface so it is quicker and easier than working at the command prompt.

---
174) RSP GZip Compressor OCX 1.5.0
ActiveX OCX to compress files in the standard gzip format , the code is optimized for new processors , the compression code execute at realtime , the compression engine is loaded dynamically and with the ability to pause , resume and cance

---
175) PDF Edit Tools Deluxe
PDF Edit Tools can manipulate pdf files. The program features are . crop pages . add blank pages . delete pages . rotate pages . extract pages . move pages

---
176) SpyBuddy 3.3
SpyBuddy is a powerful monitoring and surveillance suite for PC's. SpyBuddy will record all PC and Internet browsing habits for you to review at a later date and time. Perfect for monitoring spouses and children!

---
177) VaxVoice Extended SDK 4.0
Vax Voice activeX is the easiest way to add PC-to-PC multiuser voice chat and text chat in your applications and webpages. Three or more persons can have a real time voice conference and can even record the conversation into wave (.wav) file.

---
178) MX Record Resolver Component (ActiveX) 1.0
Retrieve MX records of any domain name. It only uses windows sockets.

---
179) wodSFTP.NET 3.0.6.0
The Secure File Transfer Protocol provides secure file transfer functionality over any reliable data stream, SSH in this case. It is the standard file transfer protocol for use with the SSH2 protocol. wodSFTP.NET is a dotnet implemenation

---
180) HyperLabel 1.0.0
Web, email and file hyperlink control with customisable hovered characteristics.

---
181) PDFViewer OCX 2.0
PDFViewer OCX is an ActiveX component which enables your application to display and interact with PDF files. Simply place the control on your form, set the Path property, and you are all set!

---
182) HTTP Wizard + SSL ActiveX 3.0
Seekford Solutions, Inc.'s HTTP Wizard +SSL v3.0 provides programmers and easy to use and high level access of HTTP servers(web servers) . The control works in any ActiveX container and has no dependencies other than itself*.

---
183) Intech Pop3 1.0
ITPop3 is a full-featured ActiveX control that includes text-to-speech and automatic decryption capabilities. The installation package comes complete with SDK documentation and application samples for VB, Scripting, and C.

---
184) wodSSH 2.3.0.0
wodSSH is a client component that provides support for communication with remote console-type services. Most commonly, it will be used for Telnet based servers(running on UNIX OS)

---
185) Morovia Barcode ActiveX Control 3.0
Morovia Barcode ActiveX is an extremely powerful ActiveX control for creating high quality barcode images. It can be used in any ActiveX-compliant environments.

---
186) CRD 6.1 1206
Schedule and email Crystal Reports daily, weekly, monthly etc. A single report in an e-mail, or a batch of reports in an email. Output to a folder, ftp, fax or a printer. Choose from Word, Excel, HTML, Acrobat (PDF), RTF and more. Easy to use.

---
187) POP3 Wizard ActiveX 3.0
POP3 Wizard +SSL allows you to be able to access a POP3 server and download messages with minimal knowledge of how POP3 works and very little code. There are many features for simplifying tasks of accessing an POP3 server.

---
188) dtControls 1.0
dtControls is a control library packaged as a single OCX control. Version 1.0 offers four useful controls (with more planned) in a single package.

---
189) Evans FTP 4.0.17
Evans FTP is a total FTP programming solution designed for use with all activeX / COM supporting languages. Evans FTP is provided as an ActiveX control and as a DLL to maximize your ability to write the best possible FTP components and applications.

---
190) Free Mp3 Format DLL 2.7
ActiveX to convert Mp3 To Wav, Wav To Mp3 & Wav To Wav with plenty of effects and formats. Allows setting output mp3 Frequency, bit width, compression, operation mode and frequency filters. Wave Settings allow channel selection, amplification and

---
191) RSP Bzip2 Compression OCX 1.2.0
ActiveX OCX to compress files in the Bzip2 format , ability to pause , resume and cancel the compression execution , the compression code is loaded dinamically in the process of the software using the control

---
192) Sparkle 1.1
This set of DLL, ActiveX and/or Delphi component lets your software user to create a full-featured, distributable screen saver using your application and Macromedia Flash movie (*.swf).

---
193) axVideoConvert 1.0
ActiveX control for Visual Basic, Visual C++, Borland Delphi, Borland Builder, and any other environment that can host ActiveX controls that allows you to easily convert AVI (and other codecs), MPEG1, MPEG2, WMF video files.

---
194) SSLSocket Wizard ActiveX 3.0
SSL Socket Wizard allows you to easily communicate to a remote server using the TCP protocol and also adds the ability to use Secure Socket Layer protection to the channel.

---
195) llPDFLibX 2.0
ActiveX Server for create PDF files on fly. Easy way for create PDF files from your application Features: Real hDC, Acroforms, Watermarks, Thumbnail, JavaScript, Encryption, Outlines,Compression, Image compression and much much more...

---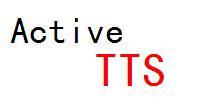 196) Active TTS Component 3.0.2007.1118
Directly convert text to wav, mp3, wma, ogg, vox, au and aiff format on the fly without temporary files created. Convert text to speech at high speed Support SAPI4 or SAPI5 compliant voices. A lot of examples are provided.

---
197) Aurigma Image Uploader 3.5
Image Uploader is an ActiveX control for uploading images and other types of files. Being convenient, easy-to-use and having imaging features, this control is an ideal uploading solution for digital photo processing sites.

---
198) C-Thru ActiveX SDK v1.1.1 1.1.1
allows VB Forms to go translucent displaying the windows or desktop behind. A very critical application when it comes to displaying critical GUI message box or constantly monitoring Instrumentation panels.

---
199) SmartToolEngine 2.0.a
Good-optimized high-performance ActiveX component for creating and managing WinXP like style window menus, toolbars, popup menus and context menus with various appearance styles. Interactive interface structure creation and source code generation.

---
200) Advanced Live Update ActiveX Control V2.51
Advanced Live Update Control makes an easy way to add an Online Update feature for your software. It was designed to be as friendly as possible, by providing features such as no user input to run in the background and event-driven notifications.

---


Browse Pages: |< << [1] [2] [3] 4 [5] [6] [7] [8] >> >|